Revolutionary War Days
July 20 & 21, 2013
Grounds and camp open 11 AM - 5 PM
Battle demonstration at 3 PM each day
Admission: Adults $5, Children $3
This is the big weekend at Fort Roberdeau when the Revolutionary War comes to life.
Reenactors will spend the weekend at the Fort demonstrating what frontier life was like during the Rev War. Visit their camp and the barracks, see weapons demonstrations, and talk to these knowledgeable interpreters of 18th century life.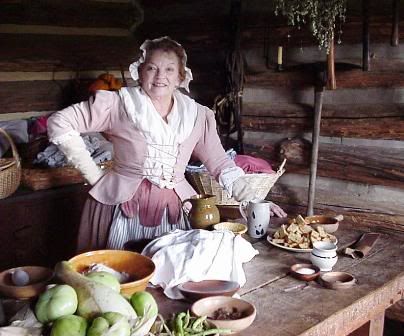 Other aspects of 18th century life on the Pennsylvania frontier will also be on display, including fireplace cooking, clothing, toys and games, dancing.
Merchants will be selling their wares, including reproductions of colonial kitchen utensils, textiles, and other goods. The Acorn Shop, the Fort's own museum shop, will also be open and is stocked with books, pottery, and many great items.
Crafts and children's games will be offered throughout the day. Light refreshments will be available.