A Visit to Fort Roberdeau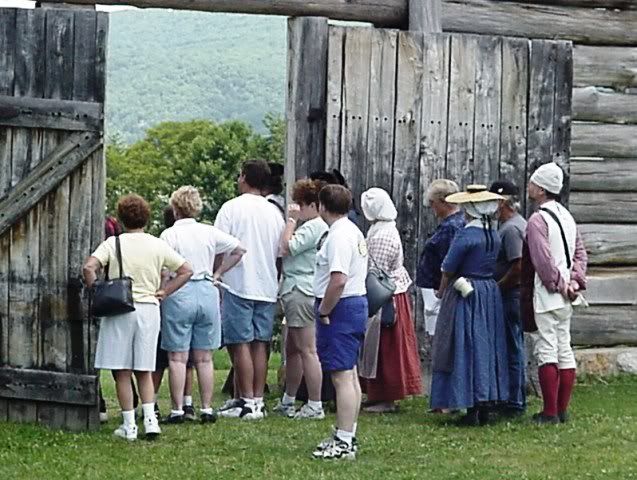 What was it like on the frontier in Pennsylvania during the American Revolution? A visit to Fort Roberdeau will help you imagine life in the 18th century.
In 1778, the Pennsylvania frontier was the most dangerous place in North America. Supporters of independence battled British Rangers, Loyalists, and Seneca in the valleys and along the ridges. Many settlers fled their homes in favor of safer places.
Enjoy the sights and sounds of the past. Hear musket fire, wood chopping, and the daily work of citizen soldiers and farmers. Take part in the fort's everyday life. Shoulder a musket, mend clothes, smell the stew, and meet the soldiers.
The Fort's costumed guides demonstrate crafts, present historical skits and practice military drill and weapons firings. Join them in 1778 or explore other areas of the site's long history in the exhibits located at the barn.